One of the things about particle physics, as I've mentioned many times, is the travel. This is a drag when you have to be away from your family and spend too much time in airports. But I do like travelling, and in the school holidays the family can come too.
I'm writing this in a flat on the outskirts of Geneva, with a view of CERN. My son is in the shower and my daughter just turned the light off on him. Cue shouts, and that's enough of the real-time stuff. Over the weekend we have been patrolling the weird and intricate borders of France and the Swiss cantons of Geneva and Vaud. We have learned several things:
Lake Geneva gives you spots. Actually it is something that lives in duck poo that does this, and this is the first time it happened to us. Not nice. No pictures.
Giant Toblerones formed a major part of the Swiss defence strategy in the second world war.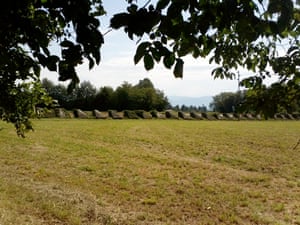 Who knew? I didn't even know they had one. (A defence strategy I mean, I knew about the chocolate.)
I am childish enough to giggle at foreign place names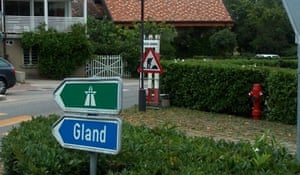 Swiss kids don't riot, but they terrorise the locals by doing Beatles impressions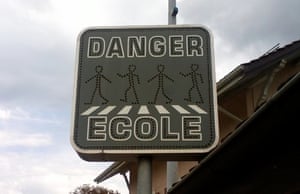 And finally… this: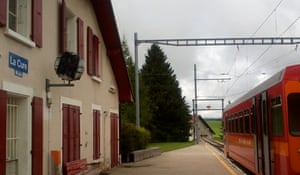 is one of the little trains which, as with much public transport round here, ends at the French border. Very pleasant, and it made my day that the Cafe there was playing "Let's go to bed". I wonder if they have it on a loop?
Oh yes, and Geneva does good fireworks, which are much, much better than my photography.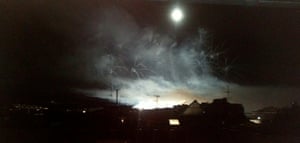 This has been a non-physics interlude, "normal" service will probably be resumed shortly.
Also at the Guardian.